1996 Toyota RAV4 SXA10G 3DR for sale
This is one of our Group stock car, 1996 sxa10g 3dr automatic.
1996 Toyota RAV-4 SXA10G automatic 3dr 4wd, Actual 150,000km,
for sale japanese used car export MONKY'S
STOCK NO : SXA10G-001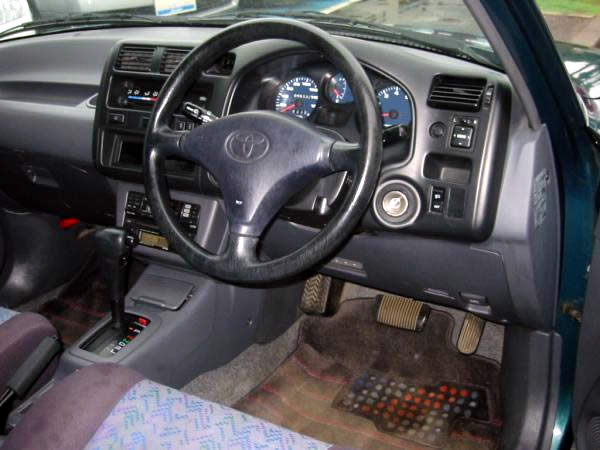 FOR SALE 1996 TOYOTA RAV4 3DR SXA10G Auto
Stay your mouth pointer on each thumbnail to switching the image files.
Mileage ; Mileage 150,000KM around 93,800Mile Color; Blue/Green Metalic
P/S, P/W, P/M, A/C, Auto, Fully loaded.







FOB Osaka 310,000JPY, as is condition"Enquiry Form"
Back to Toyota Used Car Stock List
Back to Main Stock List
FOR MORE INFO ;
Please contact us by;
E-mail:office@monkys.jp
TEL/FAX:+81-72-624-6153