Sample image of MONKY'S INC Online Used Cars, Truck Auction program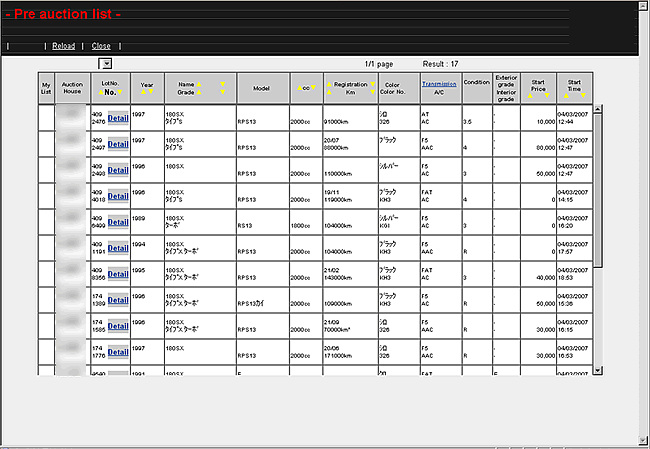 This is a preview page of our auction programs. You can sort by Make, Model name, then see each car detail data by a listing page. then click the detail cars, you can see the vehicle detail informations easily.
2003 MONKY'S INC All rights reserved.